A driver knocked over a telegraph pole and rolled over his car in Upper Hale in the early hours of Friday morning.
Startled residents in Upper Hale Road were woken by a "terrible noise and huge bang" after the crash at around 3am near the junction with Oast House Lane.
The car had apparently smashed into a wooden telegraph pole, sending it crashing into a wooden fence, before rolling onto its roof.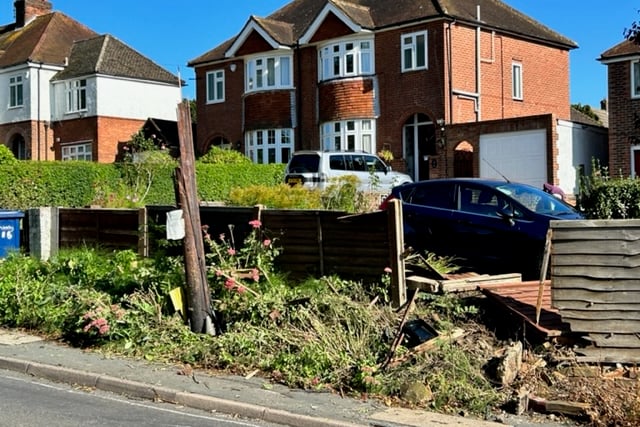 The remains of a telegraph pole after a car crashed in Upper Hale Road, Farnham, in the early hours of Friday, September 22
(Supplied)
Witnesses said the driver of the car was sat on the side of the road as loud music played from his upturned car's stereo.
The police and an ambulance were called, but the man rejected help and reportedly unscrewed his car's licence plate before running away.
An ambulance arrived quickly to the scene, but the man had already left.
The Herald has approached Surrey Police for a statement.