Tougher sentences call for killer drivers like Alton's Gard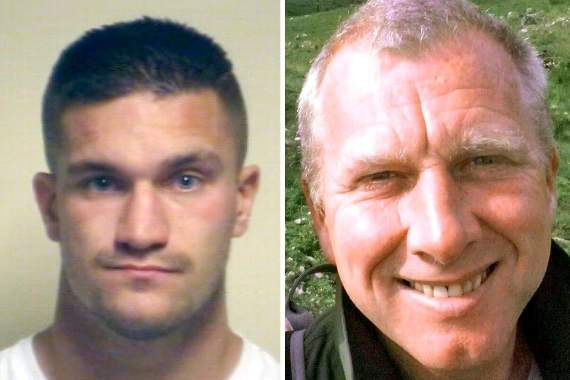 Alton man Christopher Gard (left) was jailed for nine years after causing the death of cyclist Lee Martin on the A31
Subscribe newsletter
Subscribe to our email and get updates right in your inbox.
A NATIONAL cycling lobby is calling for the courts to get tougher on repeat offenders to prevent tragedies such as the death of cyclist Lee Martin on the A31 near Alton in 2015.
The Police, Crime, Sentencing and Courts (PCSC) Bill proposes to increase maximum sentences for the offences of causing death by dangerous driving, or for causing death by careless driving while under the influence of drink or drugs, from 14 years to life imprisonment.
But rather than welcoming tougher sentences for those convicted of such offences – such as Alton man Christopher Gard, jailed for nine years after causing the death of Mr Martin – Guildford-based Cycling UK fears the changes could see more motorists like Gard shown leniency in the courts.
By increasing the sentencing gap between causing death by 'dangerous driving' and 'careless driving', which will remain at five years, Cycling UK warns it could tempt "overworked and under-resourced prosecutors" to accept the lesser – but easier-to-prove – charge.
Instead, the cycling charity, which represents around 70,000 members UK wide, wants to see a new, clearer definition of 'dangerous driving' to make it easier for prosecutors to prove, and leave fewer families "bitterly aggrieved" by overly-lenient sentences.
This, it says, would define 'dangerous' driving as "driving which is so sub-standard that it would result in an immediate failure if committed during a driving test".
'Careless' driving meanwhile would be "driving that was only substandard enough to warrant a points deduction".
"This would provide clarity over the definitions of these supposedly 'objective' offences," Cycling UK said in its response to the PCSC Bill.
Citing the example of the Lee Martin case near Alton, Cycling UK has also called for driving bans to become the "norm" for offences which may have caused danger, such using a phone while driving, and less leniency for repeat offenders such as Christopher Gard.
In August 2015, Gard was texting a friend as he drove down the A31 between Alton and Bentley, and failed to notice any of the cyclists participating in a time trial, as he drove past them. The 30-year-old then drove straight into the back of cyclist and father-of-two Lee Martin, 48, killing him.
This was the ninth time since 2009 that Gard had been caught using a mobile phone while driving.
Twice previously he had been sent on a driver retraining course, and he had been convicted and fined on six other occasions.
Yet magistrates had repeatedly accepted his pleas that banning him from driving would cause 'exceptional hardship'.
"This wholly 'unexceptional' leniency created far greater 'hardship' for Lee's bereaved family," added Cycling UK's response to the PCSC Bill.
Gard was also banned from driving for 14-and-a-half years when he was jailed in September 2016 by a judge at Winchester Crown Court.
Comments
To leave a comment you need to create an account. |
All comments 0