Avatar, The Way of Water was the theme for Trekkers Camp at Farnham's Woodlarks Campsite this year, providing a week-long camping and activity holiday for physically disabled adults from around the country.
There was singing courtesy of the Kings Pond Shanty men, 'Toruk' flying, archery, a steel drum workshop, swimming, craft workshops, disco, a quiz night, fancy dress party and more.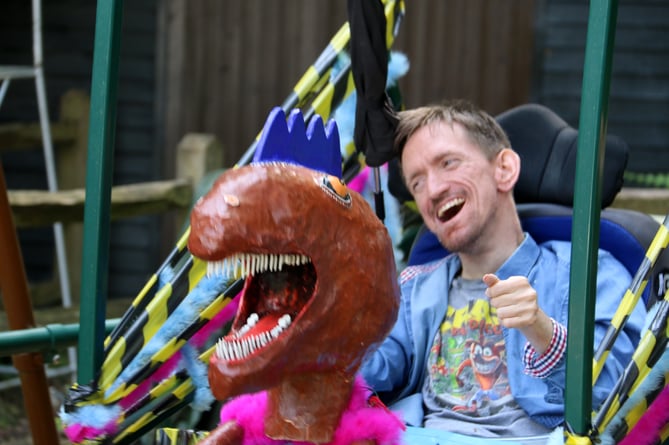 Woodlarks participants went 'Toruk' flying – based on a character from the summer blockbuster Avatar: The Way of Water
(Woodlarks)
The highlight was a helicopter flight. With the generous support of Farnham Rugby Club and two helicopters supplied by The Gazelle Squadron, 70 disabled participants and their volunteer carers were able to enjoy a thrilling trip of a lifetime from Monkton Lane to Tilford.
Find how to donate to Woodlarks Campsite or to become involved as a helper or disabled participant at www.woodlarks.org.uk