The coronation gave everyone the opportunity to have a good old celebration – and we have an offer that is well worth raising a glass for...
We have teamed up with the highly-rated The Wine Yard in Lion and Lamb Way, Farnham, to offer readers the chance to sample their wine – at an even better price.
We are launching Wine on Wednesday. Simply complete the coupon in this week's newspaper and take it along on any Wednesday until the end of July to enjoy two glasses of wine for the price of one.
You can use the voucher on as many Wednesdays as you like during the next three months, too, so make sure you keep it safe!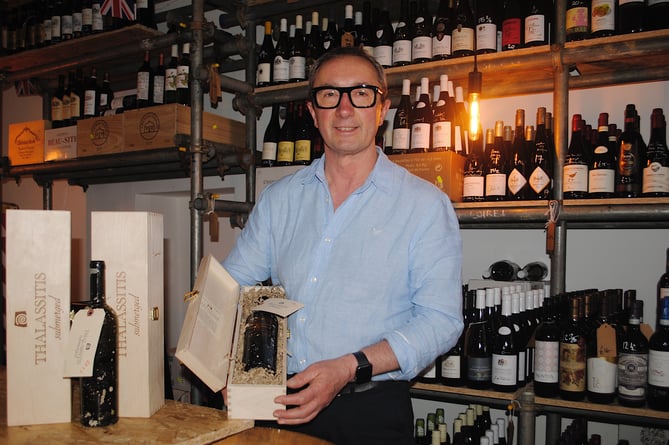 Nick Mantella opened The Wine Yard in Lion & Lamb Yard, Farnham, in December 2021 – and the new bar has proved popular with wine-loving local socialites
(Grace Camagay)
And there's plenty of wine to choose from. The Wine Yard founder Nick Mantella has more than 500 wines from around the world on the premises, including many from the UK.
It is not just locals who love The Wine Yard – it has also claimed national recognition by being ranked in the top 50 independent wine bars in the country.
There's not much Nick doesn't know about wine – and he is always happy to talk through potential purchases with customers.
He described The Wine Yard as an 'enoteca' and a cross between a shop and a bar, where customers can go for a drink and an experience.