Relaxing, laid-back Sunday afternoons are set to return to Gostrey Meadow in Farnham this weekend with the launch of a new season of Music in the Meadow from 3pm to 5pm.   
The summer programme, which is sponsored by Kidd Rapinet, includes 14 free family-friendly live music events. Farnham Town Council says it has selected a musical line-up that will appeal to all musical tastes. 
The first band to make an appearance at Music in the Meadow is The Clique which includes Gilly Clinton on vocals and flute and Derek Deadman on acoustic guitar.
They describe their music as 'melodic and intimate acoustic quirky renditions of classic artists'.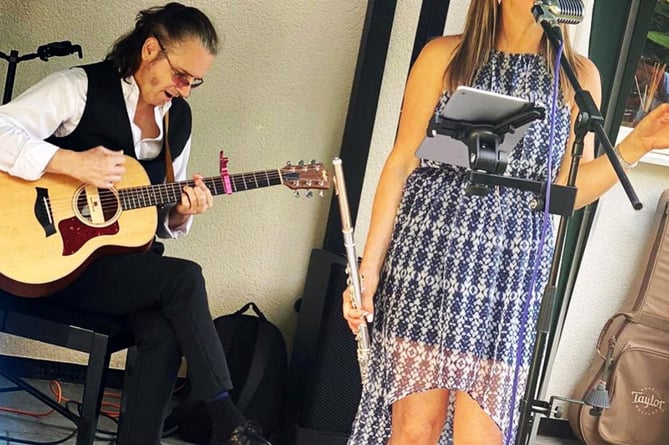 The Clique will perform the first Music in the Meadow concert of the year in Farnham's Gostrey Meadow this Sunday
(The Clique)
Councillor Alan Earwaker, mayor of Farnham, said: "The start of Music in the Meadow is a sign that summer is just around the corner. 
"I'm really looking forward to Sunday afternoons in the lovely surroundings of Gostrey Meadow, hearing some great music and meeting local people. 
"At this first concert, there will also be a chance for guests to create a memento of their afternoon by taking part in a free craft workshop which has been arranged by the award-winning New Ashgate Gallery." 
Visitors are encouraged to take along their own chair or a blanket to sit on. 
Refreshments will be available from the charity tea stand which will be hosted by Abbeyfield Wey Valley.
This Sunday's Music in the Meadow opener will be followed by Cajun Boogaloo on Sunday, June 4.