The annual Farnham Fringe Festival begins in earnest on Saturday, with festivities at the great Hale Carnival.
Thereafter there is a plethora of activity and entertainment to be had each day throughout the festival period (July 2 to 17).
There should be something to suit every taste, from literature to drama, comedy to music, as well as activities specifically aimed at the younger generation.
Several events will be hosted at Farnham Maltings. On Sunday (July 3) there is a Summer Special Symphonic Workshop where kids of all ages can work with a team of professionals in putting together a performance of the fairytale Peter and The Wolf.
Monday is the Refugee Tales when the team walking from Merstham to Winchester in solidarity with asylum seekers, migrants and refugees share their adventures.
There is a multi-media presentation by Simon Parker (Tuesday, July 5) who tells the story of his amazing 'pandemic Britain cycle tour'.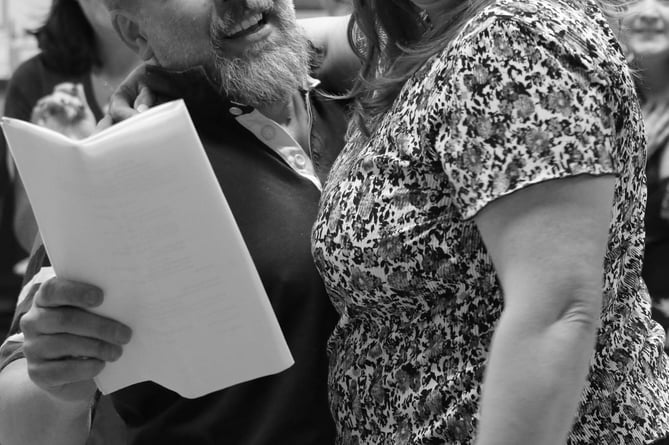 Rehearsals are well under way for the FAOS musical theatre group's production of Mel Brooks' comedy musical The Producers during the third week of the Fringe Festival
(MYLES HARFIELD)
And on Friday, July 8, there is a sneak preview of the Edinburgh festival with Mark Simmons and Isabelle Farah to host a fun comedy evening.
Tickets for all events are available through the Maltings box office. You can turn up on the day of the event, but it's best to book beforehand to avoid disappointment.
St Andrew's Church plays host to a piano recital by Gary Peacock on Friday, July 8, at 7.30pm. All proceeds will go to the local Ukrainian support fund, so support for the event would be much appreciated. Tickets available through [email protected] or ring 01252 725685.
This Sunday, Farnham Town Council's weekly Music In The Meadow will host the fabulous Rock Choir and party band Azure. The show runs between 3pm and 5pm, with a refreshment tent available serving tea and cake in aid of a local charity.
Check out the website www.farnhamfringefestival.org for full details of all performances and venues. And if you would like to be part of the 'bigger and better' 2023 Fringe Festival – contact organisers through the website!