The Fernhurst Hub has been transformed with a colourful exhibition of original paintings by Haslemere artist Alison Marston. 
Alison's work is inspired by the natural world and many of her paintings are centred on her knowledge of Sussex beauty spots.
She paints in resin, acrylics and inks and the use of colour gives her work a special intensity and feeling of energy.
The exhibition continues until mid-May, and with prices starting at £40 it offers a rare chance to buy affordable original art.
With frames and fixtures made by Alison's husband Pete, all paintings are sold ready to hang.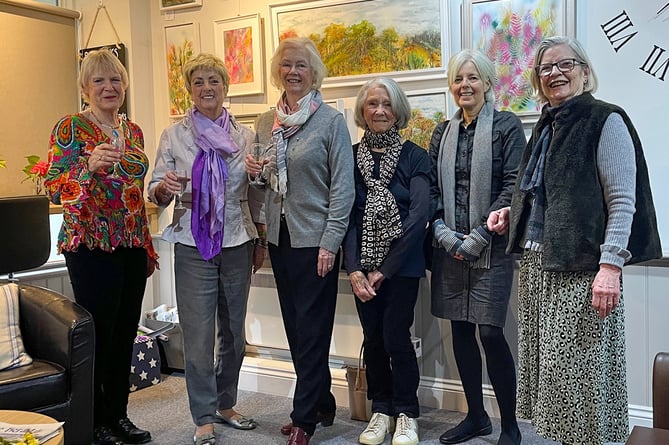 Haslemere artist Alison Marston with guests at the Fernhurst Hub
(Fernhurst Hub)
At the exhibition preview, Hub manager Liz Rawlings said: "There is a real 'wow factor' to this exhibition, due not only to the beautiful colours such as swirling gold and turquoise but the mixture of resin and other paints and the variety of subject matter.
"The unusual heart and circular shapes of some paintings have appealed to people looking for something different as a present or to decorate their homes."
This exhibition is part of a rolling programme showcasing the work of local artists in the generous display area at the Hub.