At the end of April two lovely young ladies look the lease of the former Tate's Cobblers shop at number 6 South Street. Nina and Kula, both originally from Greece, who have known each other since childhood, their grandparents having worked together in Greece, are opening a Greek Café hopefully by the first week of July. Are they passionate, are they excited?
They currently operate a mobile crêpe outlet operating throughout the area up as far as Henley-on-Thames into Richmond. They know Farnham well, visiting frequently just to lap up the atmosphere. Crêpes will be their USP (unique selling point) but they will offer to the residents of Farnham the kind of Greek food their families have prepared and sold for years.
Their new venture is going to be called B'elicious Crêpes, Nina explaining the name B'elicious arriving from the hard-working worker bees. They will also offer homemade spinach and cheese pies and sweet pies.
The most popular crêpes, so far have been B'elicious Specialty and the Spinacocrepa crêpe.
Breakfasts will be on the menu as well, Greek style. They plan to see how they can best fit in with the residents of Farnham.
Vapella who currently occupy number 27B The Borough have taken the lease of number 2 South Street formerly occupied by the vaping business Every Cloud. I haven't been able to determine whether Vapella are leaving their current location, but it wouldn't be a surprise.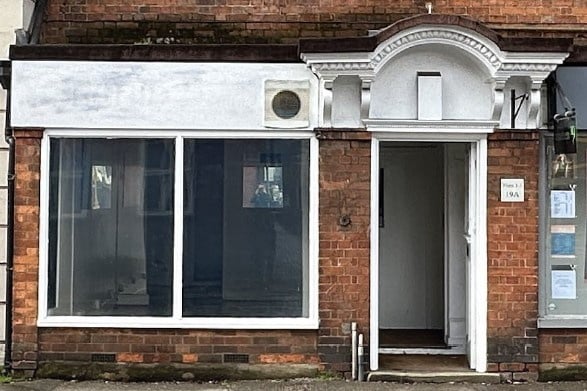 A cafe looks likely to open at the former Orchid Nail Studio at 21 South Street
(David Howell)
21 South Street formerly occupied by the Orchid Nail Studio is under offer, and with solicitors, for another café business. Agents Curchod & Co are hopeful that legals will be complete later this month or early June, allowing them to tell me the name of the business and when they anticipate opening which, pushing for more information, I was told is more likely to be the end of July. The business owner already has another café local to the area.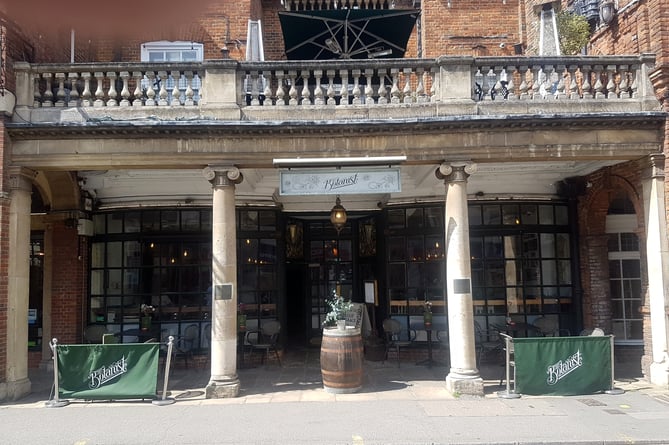 The Botanist has closed the doors of its restaurant/bar in The Borough
(David Howell)
Former Botanist restaurant
I am hearing from my well-informed private source that the company taking over 4-5 Town Hall Buildings are Jack & Alice, Wine Bar and Pantry Dining. More details when I get them.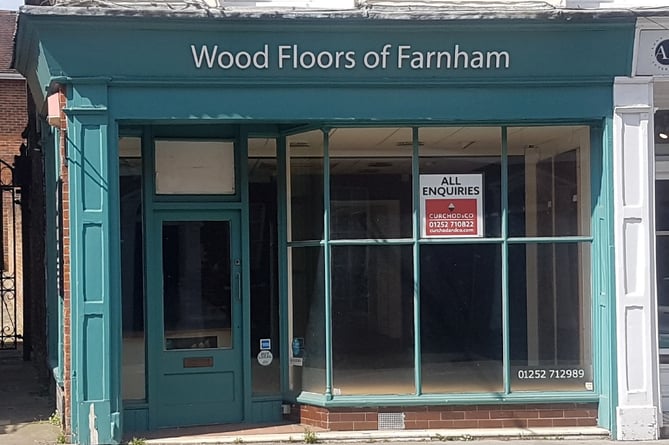 102 West Street is under offer to a beauty salon business
(David Howell)
102 West Street is also under offer to a beauty salon business. The shop used to be occupied by Wood Floors of Farnham who have relocated out to Badshot Farm. Similar timescales are considered likely.
Seven Stars House, currently occupied by Hoops Velo East St Cycles, is on the market, the cycling business relocating. I couldn't speak to the business owner but hope to shortly, so I am able to tell you where they are relocating to. I imagine they are looking around the Farnham area for larger premises with better parking facilities.
Talking of relocating, Vale Furnishers are relocating their showroom to other premises not too far from Farnham. Timescale to be determined but I have been promised details when known by the directorship. 
The deal for the former HSBC bank at 33 The Borough is moving forward albeit very slowly. You will recall that I anticipated having the name of the 'well known' national sandwich chain by the middle of April. Nothing yet, but rest assured I am trying.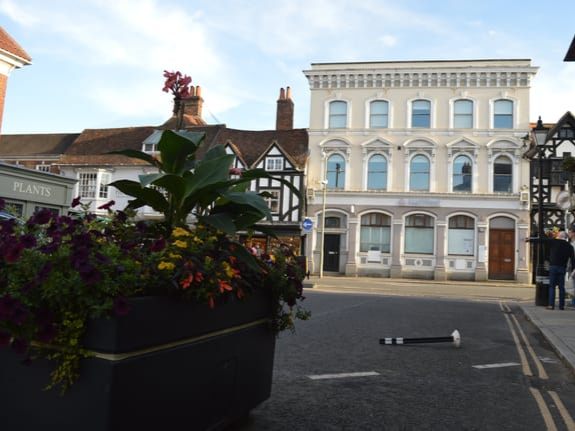 NatWest in The Borough was the second Farnham bank to close in 2022 – after HSBC's demise in August
(Daniel Gee)
Talking of banks, the former NatWest bank building at 39 The Borough is now on the market with an out-of-town commercial agent. The building available boasts some 7,500 square feet of space, so slightly bigger than the former Argos store, with part of the first floor and the second floor let on long leases. The asking price £1.48 million. It comes with 23 car parking spaces. A remodelling and part change of use opportunity if ever I saw one.
In West Street, new electric cables have been installed to supply Megan's restaurant in the former Argos shop at number 121. Work to fit out Megan's should be starting shortly. I am hoping to meet the marketing manager in June.
The former Charters estate agent's office in Downing Street (number 39A/40) is under offer to a fish and seafood outlet (fishmonger, the old term). The business which is new to Farnham is hoping to complete the legal process by the end of June and open as soon as possible after that but realistically late July / early August.
Award-winning kebab supremos De'La Kitchen has started fitting-out 6 Lion & Lamb Yard
(David Howell)
Lion & Lamb Yard continues to be the area with the highest vacancy, although I am told things could be changing. Well, I hope so.
La' De Kitchen have started stripping out works at the former Laura Ashley store at number 6. Looking to see whether there is any official press releases I came across the fact that La' De Kitchen have recently won at the 2023 British Kebab Awards, second time in two years. There have been some changes within the company I hear, hence the delay starting.
Number 18 is under offer as an Italian delicatessen, hoping to start trading in July.
At number 17 the landlord and potential tenant are close to agreeing heads of terms. The tenant has another business locally but from what I could glean not close by. They propose to offer a high-end afternoon tea and cake experience offering only the best. No time scale but I would guess opening by September if all goes well. I have no name yet but as soon as I do.
The former Orvis store at number 12 is not under offer yet but close to being so, I am told. A clothing retailer is interested and it looks promising.
Hoping for further good news and confirmations next time.