LISS Forest was empty on Bank Holiday Monday as villagers enjoyed a double celebration at the recreation ground.
There was a terrific turnout at the Liss Forest Fun Day as the annual event returned for the first time in four years.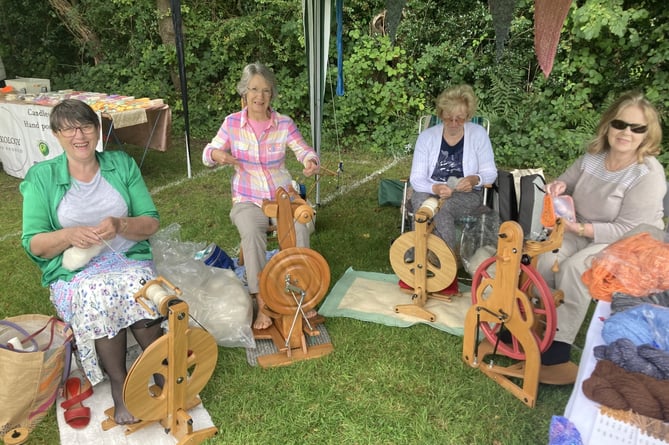 The East Hampshire Spinners Guild fascinated many children.
(Tindle/Paul Ferguson)
Around 500 people joined the party with highlights including a dog show, races, coconut shy and traditional games.
The Whistlestop set up a bar, ice creams were served and numerous groups from the Liss Horticultural Society to Liss Triangle Centre and East Hampshire Spinners Guild set up stalls.
The Liss Forest Residents Association were thrilled with the response and thanked everyone who helped out.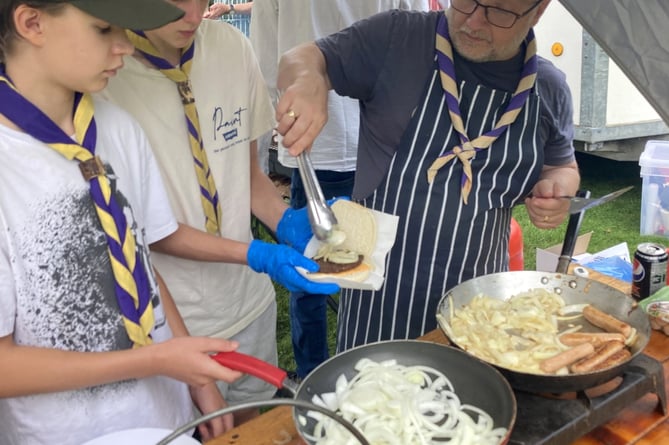 The Liss Scouts cooked up a treat
(Tindle/Paul Ferguson)
The event, which was cancelled last year because of a sewage leak at the recreation ground, was also a chance for young villagers to try out the new play equipment as the site was recently upgraded by Liss Parish Council.
The majority of proceeds from the event will go to charity and good causes.