DOZENS of former students went back to school last week for a first-class exhibition of their GCSE artwork.
The class of 2023 were put in the frame last Thursday (September 21) when The Petersfield School (TPS) held a fine art and photography exhibition celebrating their work.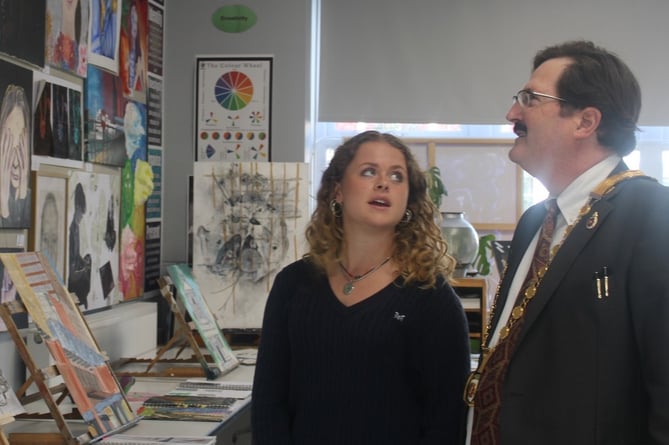 The mayor Cllr JC Crissey was impressed with the work on show in the TPS art block
(TPS)
Work by more than 120 young artists was publicly displayed for the first time since the outbreak of Covid.
Gary Leeson, TPS head of fine arts, said it was wonderful to welcome the students back as many worked remotely when they were in Year 9.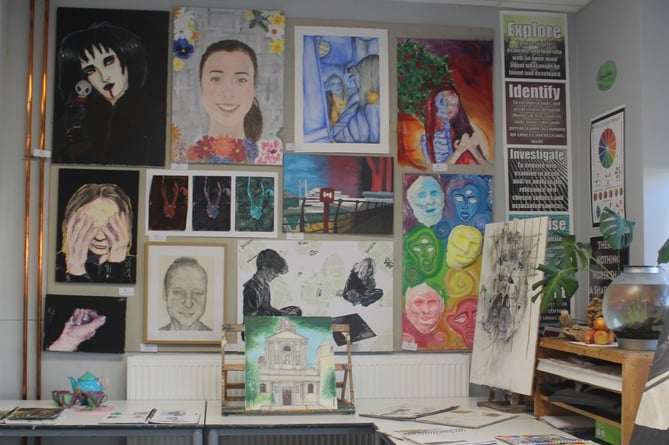 Pieces in pencil, paint, oil and other mediums were displayed
(TPS)
"This is our comeback show as this is the first cohort to have the full GCSE experience since covid," added TPS teacher Lucy Bailiff.
"It's something we like to do because it gives the students an opportunity to come back and see how extremely good it is."