Surrey and Hampshire's largest mass participation charity cycle ride, the Farnham Charity Bike Ride, returns this Sunday – with routes for cyclists of all ages and abilities ranging from a leisurely 16 up to 75 miles.
Entries are still accepted on the day, with the 75-mile route leaving Castle Street, Farnham, at 8am, the 50-mile route at 8.30am, 25-mile at 8am and 16-mile at 8.30am.
But cheaper advance tickets are still available until 11pm on Saturday – and the ever-prudent Chancellor, MP Jeremy Hunt, has already snapped up his as part of the Royal Surrey Charity team taking part on the day.
Mr Hunt said: "It will be great to sit down (rather than run) for my next fundraiser for the Cancer and Surgical Innovation campaign for the Royal Surrey.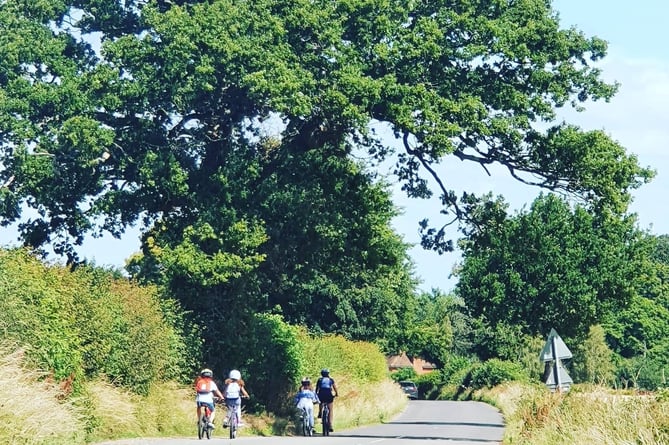 What could be more wholesome than a morning cycling through the area's stunning countryside for local good causes? Grab your helmets and register now for the Farnham Charity Bike Ride online at https://farnhamroundtable.org.uk/events/farnham-charity-bike-ride/
(Farnham Charity Bike Ride)
Tickets are priced at £26/£36 in advance an £30/£40 on the day – with all proceeds split between organisers St Andrew's Infant School and Farnham Round Table, supporting local good causes.
All routes are marshalled, with free refreshment points along the way, taking cyclists through the picturesque Surrey and Hampshire countryside. The 75-mile route goes all the way to Butser Hill near Petersfield. 
This year's ride is supported by gold sponsor EchoMed, silver sponsor Crest Nicholson and bronze sponsor the Farnham Herald.