MP Damian Hinds: Our breweries are really getting into the spirit of things now
Wednesday 22nd June 2022 6:00 am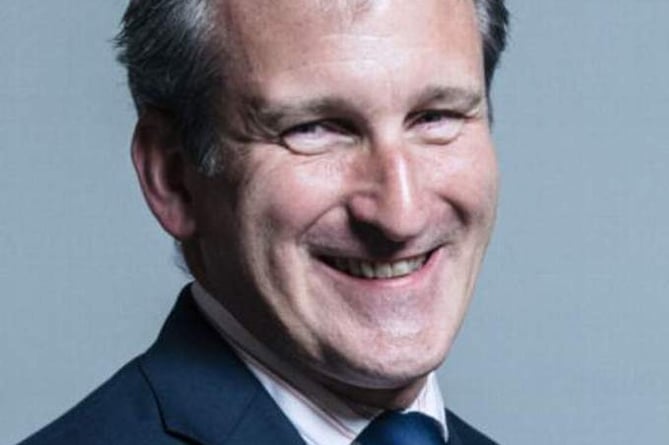 East Hampshire MP Damian Hinds
()
Subscribe newsletter
Subscribe to our email and get updates right in your inbox.
Another milestone celebrated over the Jubilee weekend was the 20th anniversary of the Alton Beer Festival.
Returning to Alton College after a two-year absence, the event showcases many locally-produced beers, ciders and wines, but has raised almost £250,000 for charity since it started in 2002.
Brewing has been an important part of Alton's heritage, with three breweries sited here in the 1960s – Courage, Watney's and Harp Lager, the latter becoming the site for Molson Coors.
Although the town centre brewery is now being redeveloped, the growth of micro and nano breweries means brewing remains part of community life locally.
And the history behind each one is as distinctive as the brews and products themselves – from the Triple fff Brewery in Four Marks, set up in 1997 by a keen home brewer, with a name that means 'fortississimo' (very, very loud in musical terms) and beers named mostly after 60s songs or albums, to The Brewhouse at Gilbert White's House in Selborne, which re-establishes a brewing site first set up by the great naturalist in 1765.
A little further afield is the established Hogs Back Brewery near Farnham, and the Langham Brewery close to Petworth, which this year produced a special brew called 1722 to celebrate the 300th anniversary of Churcher's College in Petersfield.
Cider production is another local success story, with Mr Whitehead's Cider Company born out of a hobby that became a business. From making the most out of fruit grown in a garden, Angus Whitehead's farm near Colemore now produces more than 500,000 litres of cider, juice and vinegar each year.
And of course it is not just beer that is being produced on a smaller scale; the market and interest in gin, and spirits more generally, has led to new distilleries emerging right across the country, including here in East Hampshire.
The Hogmoor Distillery in Bordon is one example, a family and friend run enterprise that produces high-quality gins and liqueurs, as well as running classes, including a bespoke gin-making course.
Liphook-based Red.h is another local distillery, producing a range of artisan gins, vodkas and rum. The team also runs restaurants in Haslemere and Midhurst, with live music and events a key part of the venture.
The founder of Gorilla Spirits in Upton Grey was keen to not only produce high-quality spirits and liqueurs but also focus on being socially responsible, with £1 from every bottle sale donated to the Gorilla Organisation, helping to address the threats to their population.
We should not of course forget wine producers, a sector I have written about previously and one that is establishing itself across the south-east of England.
Here in East Hampshire we have Hattingley Valley Wines, one of the UK's most successful wineries, Trotten Estate Vineyards near Petersfield, as well as smaller enterprises such as Priors Dean Vineyard near Liss and the Hartley Wine Estate near Alton.
With growing demand at home and abroad, English wine production is expanding, and local estates help put East Hampshire on the map, including attracting visitors to the area for tours and tastings.
Events are brilliant at bringing people together, and there are a growing number now dedicated to the enjoyment of specialised brews, spirits and wines.
A highlight in September will be the return of the Petersfield Oktoberfest, with the prerequisite beer, benches, steins, sausages and, of course, lederhosen to create a unique atmosphere for all to enjoy.
And following the Gin Affair held in Alton in March, another is being held at G Live in Guildford during August, followed by the Winchester Prosecco Festival also in August and the Surrey Gin Fest at Loseley Park in September.
It is an exciting time for this sector, with innovation bringing new opportunities locally, and all the better when it plays to and complements the area's heritage.
Comments
To leave a comment you need to create an account. |
All comments 0