STAFF at a children's charity in Froxfield definitely aren't feeling fleeced after a village party raised £1,600.
Nearly 500 people enjoyed a day of sheep racing, live music, children's entertainment, street food and crafts at the annual Stroud Revels event on Saturday.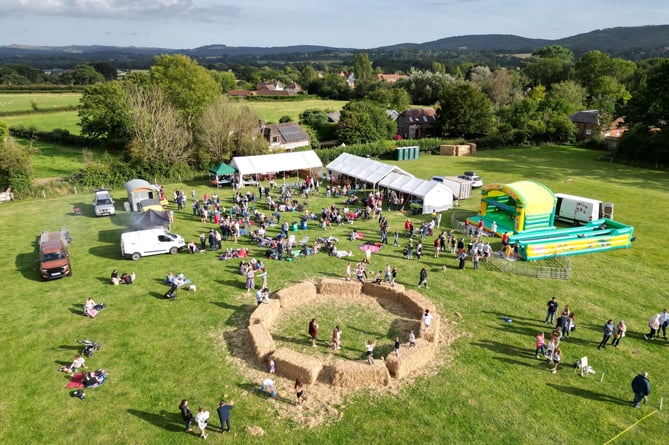 An aerial view of the party.
(Stroud Revels)
Proceeds from this year's party – which was jointly organised by hosts, Andrew and Angharad Snow and the Stroud Village Hall and Residents Association – will go to the Oaks Special Needs Playscheme.
It began with a Old Dairy Farm Nursery graduation party in the craft tent with further highlights including performances by Magic Wanda, Isla Fanshawe's band and Fabulous Fugg.