THE CHURCH usually doesn't recommend gluttony.
But no-one was going to argue with Rev William Hughes after urging the crowds to get as much cake, ice cream, Pimms and bric-a-brac as they possibly could. 
All those went down a treat as the St Peter's Summer Fete was the hottest ticket in town on a sweltering Saturday.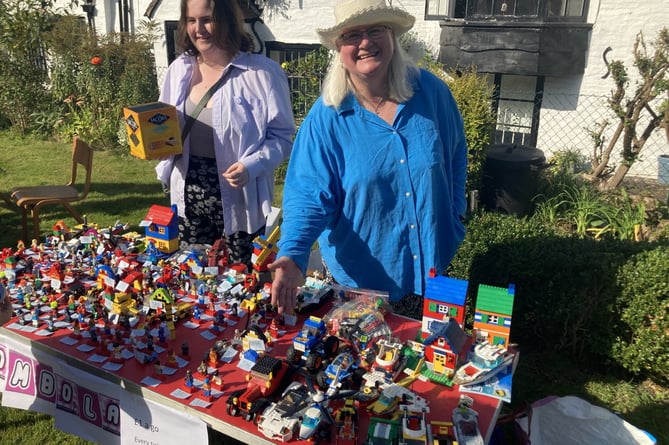 A Lego tombola featuring rare minifigures and sets run by Vanda Leary was one of the many attractions at the St Peter's Summer Fete
(Tindle/Paul Ferguson)
It started with "Mr Petersfield" David Weeks bringing his shiny suit out of retirement to open the event.
Attractions around the church and green were numerous and included a Lego tombola, tours of the bell tower, a doughnut eating competition and dog show.