Tory town plan jibes a bit rich, says Barton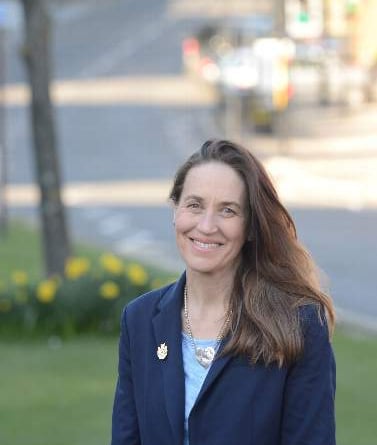 Cllr Nikki Barton
Subscribe newsletter
Subscribe to our email and get updates right in your inbox.
OUTGOING county councillor Nikki Barton has launched a scathing attack on Haslemere Town Council's Conservative opposition group for "working against Haslemere's best interests" following criticism of her endorsement for town mayor John Robini's Surrey election campaign.
In a joint letter to the Herald (April 15), former Tory councillors Fay Foster and Cyndy Lancaster criticised independent Cllr Barton for earlier stating Cllr Robini, a Lib Dem, had "guided the [Haslemere] Neighbourhood Plan through to its final referendum".
Highlighting that the town plan has been progressed by Haslemere Vision, not the town council, they added the community planning blueprint was a "community exercise and in no way should any political party attempt to claim it for themselves".
But hitting back, Cllr Barton has accused Haslemere's previous Conservative administration of hypocrisy, commenting: "Mrs Foster and Mrs Lancaster should not forget that the previous town council, the formal 'sponsor' of the Neighbourhood Plan did not uphold these same rigorous, non-political standards."
She continued: "As the only non-Conservative out of 18 town councillors between 2015 and 2019, and as a founder member of Haslemere Vision, the community group with a cross section of more than 80 volunteers that developed the draft Neighbourhood Plan, I had a ring-side seat.
"I witnessed the 'old-guard' Conservative council actively work against Haslemere's best interests, as clearly expressed by the community in the wide-ranging public consultations carried out by Haslemere Vision.
"In Conservative-run town council meetings I witnessed protected greenfield sites being promoted for large scale housing developments with no meaningful reference to public consultation or to the Neighbourhood Plan team."
Cllr Barton added Haslemere Vision's surveys, completed by many hundreds of residents, demonstrated the community's "categoric desire not to permit development on the town's highly valued green ring of countryside".
But she said Haslemere's then-borough councillors showed the "same blatant disregard for the public's views", as they "pushed" for protected greenfield sites to be included in Waverley's Local Plan Part Two (LPP2), "in direct contradiction to the community's stated priorities".
Cllr Barton continued: "Fast forward to May 2019 and I am no longer a lone voice on the town council because, following the elections, the previous working party of just two Conservative councillors was replaced with a cross-party mix under John Robini's leadership.
"Thankfully the new council, under the leadership of Mayor Robini, provided more balanced support for the Neighbourhood Plan process.
"The working party was expanded and included councillors from all parties who worked closely with each other and with Haslemere Vision to genuinely listen to the community once again and finalize a draft Neighbourhood Plan that reflected residents wishes to the greatest extent.
"I am at a total loss as to why certain Conservative councillors would persist in actively working against their own community's wishes and argue for large scale development on protected greenfield land and support both specific and general proposals that local residents vociferously reject.
"If former Conservative councillors Foster and Lancaster really want to understand why I am endorsing Cllr Robini for the county council, they only have to look at the indefensible approach of the Conservative council that has not respected the priorities of their own residents."
Comments
To leave a comment you need to create an account. |
All comments 0