A Scout group has come up with an ambitious – and maybe slightly mad – fundraising challenge this June to help raise £5,000 to help repair and modernise its aging hut.
1st Camelsdale Beavers, Cubs, Scouts and Explorers have been providing life skills, adventures and memories for young people in the Camelsdale area for more than 100 years.
To continue this proud tradition, 12 teams of Beavers, Cubs, Scouts and Explorer Scouts aged six to 18 years will between them walk all 160km (100 miles) of the South Downs Way between Winchester and Eastbourne in one day on Saturday, June 10.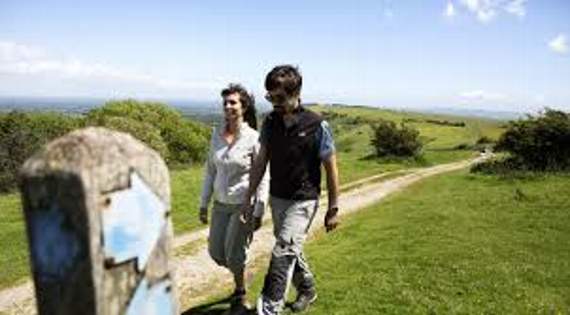 Walkers enjoying the South Downs Way
Behind them will be a team of Scout leaders and parents helping make it happen by driving minibuses, making tea, baking cakes, administering plasters and words of encouragement, and cooking up a barbecue back at the Scout hut for hungry mouths at the end.
1st Camelsdale Scout group's headquarters (pictured) is situated in Marley Lane, in an Area of Outstanding Natural Beauty, surrounded by National Trust land and close to the South Downs National Park.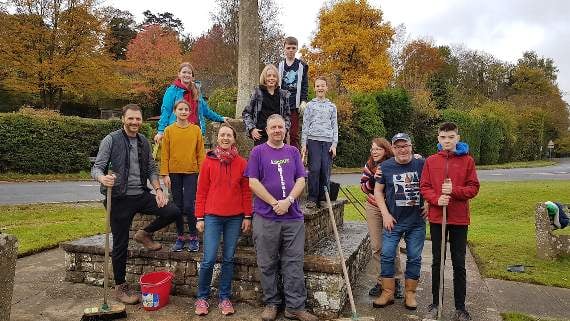 1st Camelsdale Scouts busy cleaning Shottermill War Memorial
The hall is also available for use by the local community for daytime activities, and the camp ground to other Scout and youth groups.
However, the Scout hut has seen better days and is in need of repair and modernisation so the group can keep giving local young people amazing adventures and opportunities to develop themselves and make new friendships.