Welcome to Lowder Mill, a charming cottage nestled in the peaceful Bell Vale Lane of Haslemere.
For over a decade, Anne and John Denning, the owners of Lowder Mill, generously opened their doors to the public once a year, raising over £100,000 for National Garden Scheme (NGS) charities.
Unfortunately, because of the Covid-19 pandemic, the annual event had to be suspended – leaving an opportunity for new caretakers to rekindle the tradition.
Lowder Mill's appeal lies not only in its Grade II-listed house and garden but also in its idyllic location within the South Downs National Park.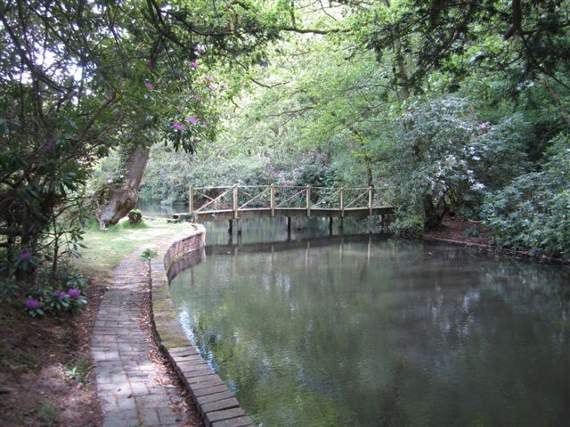 Water features abound at Lowder Mill
Situated on the borders of West Sussex, Surrey, and Hampshire, this historic dwelling and former mill have stood for over three centuries, showcasing the enduring beauty of the region.
The heart of Lowder Mill is its three-acre garden, a serene oasis filled with natural beauty. The garden features a former mill pond, fed by gentle streams that wind through the landscape, creating smaller ponds and picturesque waterfalls.
Its tranquil charm has attracted the attention of filmmakers and photographers, leading to its inclusion in the 2018 Disney film Christopher Robin, where it served as a whimsical backdrop for Winnie the Pooh and other beloved characters of AA Milne's stories, alongside actor Ewan McGregor.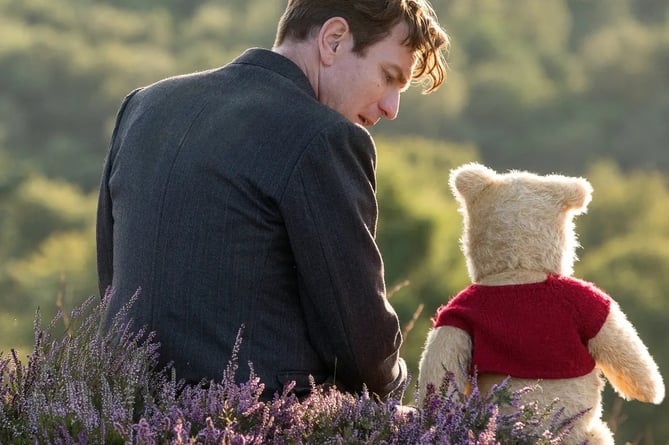 Ewan McGregor as Christopher Robin
(Allstar/Disney)
Beyond its appearances on the silver screen, Lowder Mill has been featured in various books and magazine articles. Notably, it graced the pages of Country Life magazine in their esteemed 2012 Diamond Jubilee and 2023 Coronation editions, further cementing its place in the literary and visual representation of the countryside.
After 21 remarkable years at Lowder Mill, Anne and John Denning have decided to embark on a new chapter in their lives, passing on the responsibility to new owners.
However, their attachment to Lowder Mill remains strong, and they express their sincere hope that the new custodians will continue the tradition of opening the garden to the public, sharing its joy and inspiration with visitors.