Farnham foodies can look forward to the arrival of trendy 'wine bar and pantry dining' operator Jack and Alice, set to open its doors this June in the former Botanist premises in The Borough.
The Farnham restaurant will be Jack and Alice's second site, having opened its first restaurant in Gerrards Cross in South Buckinghamshire in 2015.
The Gerrards Cross restaurant is open Monday to Saturday 9am to 11pm (kitchen closes 9pm) and Sundays 10am to 5pm serving breakfast, brunch, lunch and afternoon tea, plus a tapas-style evening menu.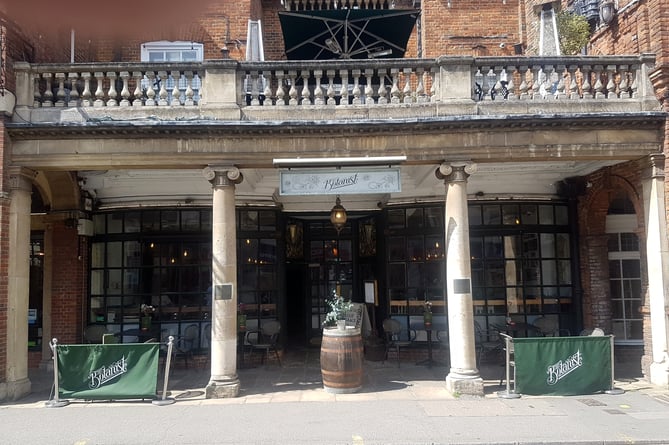 The Botanist only recently closed the doors of its restaurant/bar in The Borough – soon to be replaced by Jack and Alice
(David Howell)
Starting the day on a scrumptious note, Jack and Alice's breakfast menu boasts a range of mouthwatering options – headlined by Jack's Big Breakfast, featuring two rashers of bacon, poached eggs, sausage, roast portabello mushroom, tomato, hash brown, and baked beans, priced at £11.75.
Vegetarian diners will delight in Alice's Veggie Breakfast, which includes smashed avocado, poached eggs, grilled halloumi, roast portabello mushroom, tomatoes, and hash brown, priced at £10.75. Other breakfast options include shakshuka, two poached eggs on toasted sourdough, and a crumpet breakfast stack.
For pancake lovers, the menu offers triple-stacked buttermilk pancakes with various toppings, such as crispy bacon and sliced banana with maple syrup, or Greek yogurt with blueberry compote, berries, and honey. These pancake creations are priced at £8.75 and £8.95 respectively.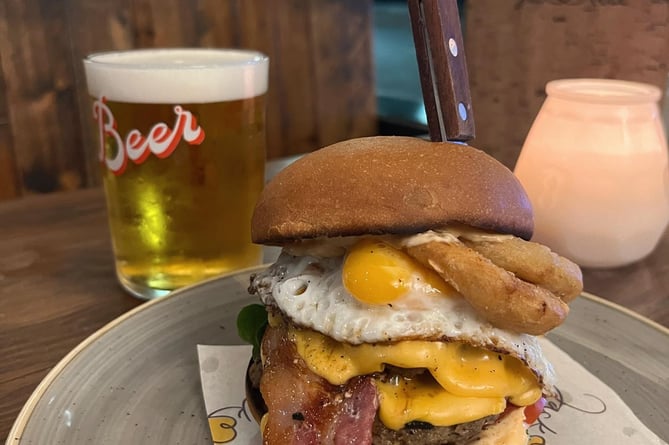 Jack and Alice boasts an impressive range of burgers
(Jack and Alice)
Moving on to lunch, the restaurant's Favourites menu ranges from homemade salmon & smoked haddock fishcakes served with poached egg, lemon, and chive hollandaise and a house salad, priced at £12.75, to vegetarian options such as the mushroom and lentil 'shepherd's pie,' topped with mashed potato and served with a house salad, as well as the three bean vegan chilli with basmati rice and heritage tomato salsa, both priced at £11.75.
Sandwich enthusiasts will find solace in Jack and Alice's selection of sandwiches, burgers, and hotdogs.
The grilled rump steak sandwich, featuring caramelised onions and rocket on ciabatta, is a carnivorous delight priced at £13.50. Vegetarians can indulge in the garlic mushroom sandwich, topped with cheddar, blue cheese, and cavalo nero on toasted sourdough, priced at £10.50. The restaurant also offers delectable burgers such as Jack's Cheese & Bacon Burger and the Moving MountainTM vegan burger.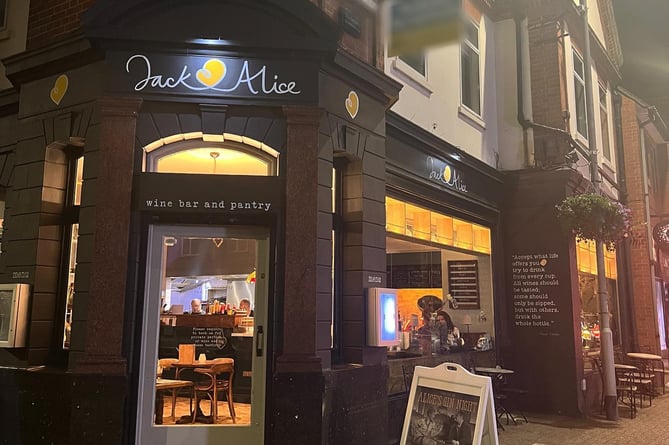 Jack and Alice opened its first restaurant in Gerrards Cross, Buckinghamshire, in 2015
(Jack and Alice)
Jack and Alice's tapas-style evening menu adds ranges from beetroot and gin cured salmon with crispy capers and horseradish sour cream, to pan-fried chorizo with onions and red wine reduction, and Korean fried chicken wings for a spicy kick. Vegetarian options include whipped feta with honey roasted carrots and pomegranate, or roasted corn ribs with sriracha mayo.
The menu also features a variety of sides, charcuterie and cheese boards, as well as a tempting selection of desserts such as Sicilian lemon cheesecake and Belgian waffle ice cream sandwich.
One of the distinguishing features of Jack and Alice is their commitment to sourcing ingredients from local suppliers. In Buckinghamshire, they collaborate with Savannah Butchers of Gerrards Cross for their meat, and Nena Craft Bakery in Amersham for their range of organic bread.
Fresh fruits and vegetables are sourced from Carrot and Coriander, who deliver daily from Covent Garden Market. Their charcuterie is provided by the award-winning Tempus Meats in Weybridge, and their cheese selection comes from The Fine Cheese Company.