The flag outside Haslemere town hall was lowered to half mast on Monday to mark the death of Councillor Geoffrey Whitby after a short illness.
Councillor Whitby initially served as a town councillor for a term in the mid-1990s before being returned again to represent the Hindhead ward at the town council in 2019.
In one of the most remarkable election stories in recent times, he also came within one vote of winning the Hindhead seat at Waverley Borough Council in 2019.
After three recounts at The Edge, Mr Whitby for the Liberal Democrats and Peter Isherwood for the Conservatives were tied in second place in the two-seat ward.
Five ballots were then marked for each candidate and returning officer Tom Horwood drew the winning ballot – in favour of Mr Isherwood.
Cllr Isherwood also died in 2022 after more than 20 years service as a councillor.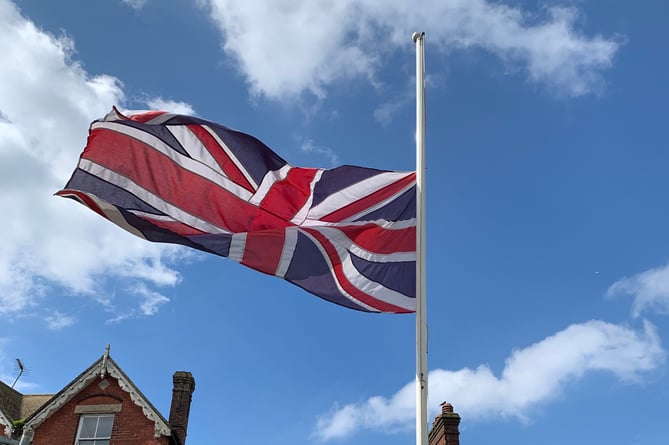 The Union flag is flying at half mast outside Haslemere town hall in a mark of respect to Councillor Geoff Whitby who has died after a short illness
(Haslemere Town Council)
Paying tribute to Cllr Whitby, Haslemere town clerk Lisa O'Sullivan said: "Geoff had lived with his wife in Beacon Hill for over 30 years and was very proud to represent the residents of that area.
"Geoff was involved with the Beacon Hill Focus and Haslemere Active travel Groups and was on the board of trustees for Whitmore Vale Housing Association.
"He had a real passion for local people and issues, and his contribution will be sadly missed."