The University for the Creative Arts is exploring the possibility of taking over the barren Woolmead site in the centre of Farnham.
The prime site has become an overgrown blight since Berkeley Homes cleared it to prepare to build 138 homes.
When those plans were delayed, it controversially won a planning appeal to halve the number of parking spaces there from 160 to 80.
But no work took place – and now the university, which is in desperate need of more student accommodation, has begun negotiations with the developers.
There is no guarantee it will end in success, though – although Berkeley Homes is keen to offload the site, the university would need to find a developer willing to build the accommodation, which it would then guarantee to fill.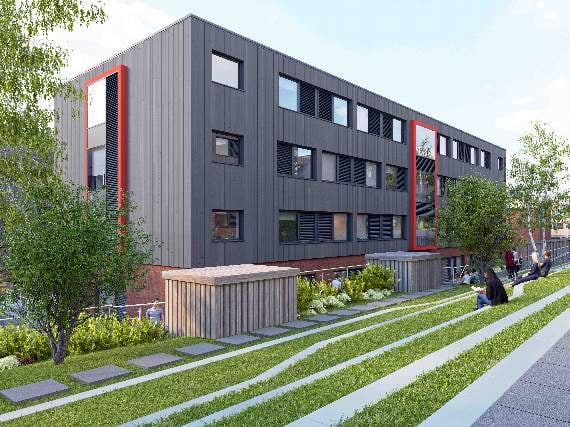 The University for the Creative Arts has increased its on-campus accommodation from 380 to 600 beds in recent years – but more is needed off-campus with sites in Farnham and Aldershot being considered
Professor Mark Ellul, the university's chief operating officer, said: "We have been in touch with Berkeley and obviously they are keen to offload the site.
"We have been exploring all options in and around the town. We have finite space. We built the new student village on campus fairly recently, which added an extra space for 200 or so, but we need more – and the private rental market in Farnham is dead.
"The available properties aren't going to students, they are going to normal working individuals. We are struggling to house our students – and one of the biggest factors when students decide which university to choose is accommodation.
"Whenever we catch wind of any potential site, we try to find out more. When we heard land to the north of our campus was to be developed, we asked that if they were building affordable housing, had they thought about student accommodation, because we need it and could work in partnership.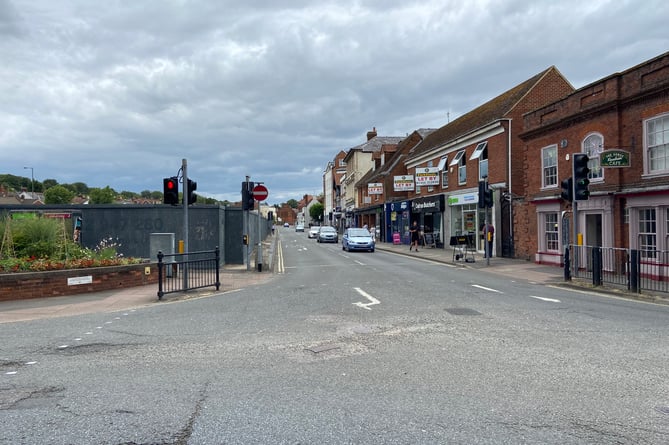 The Farnham Infrastructure Programme has opted against pedestrianising East Street between the Woolmead and Brightwells development sites
(Daniel Gee)
"Berkeley  sent us a lot of information about the site and their plans and they are engaging with us. 
"It's not something we could finance ourselves – we would need to work with a third party who would buy it and build on it, and we would guarantee to rent it from them for the next 30 years or so. It's often big pension funds, or organisations like that, which get involved.
"It's not off the table and we have spoken to Surrey County Council about their plans for the road by Woolmead too.
"Berkeley's plans were for a mixture of sizes of homes, so ultimately you could be looking at accommodation for around 400 students.
"That would be a huge boost for the economy of Farnham – but it's about finding the right partner to work with.
"We have other irons in the fire – we are talking to Rushmoor Borough Council about Union Yard in Aldershot and building some purpose-built student accommodation there. But the real draw for us is to have accommodation next to the campus."