In a woolly twist to the area's coronation celebrations, residents in Haslemere and Grayswood have been left in stitches after a series of knitted postbox toppers appeared overnight.
The King Charles III tea cosy adorns the green Penfold postbox in Haslemere High Street while a Platinum Jubilee Crown cosy sits atop the postbox in Grayswood.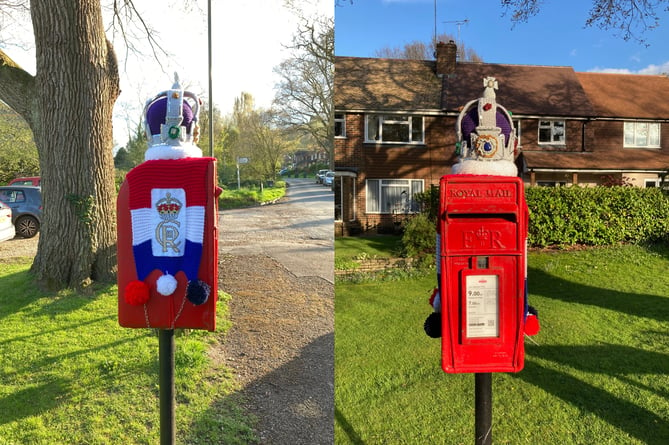 Grayswood's knitted coronation postbox topper
(Grayswood WI)
Both have been created by the Grayswood Women's Institute, and will be raffled for charity after the coronation.
Funds will be split between The Hunter Centre, Haslemere Food Bank and Haslemere for Ukraine.
Raffle tickets are available online for anyone who wants to get their hands on theses one-of-a-kind mementos via this link.