A new temporary exhibition has popped-up at the Red Cube phone box art gallery next to St Mary's CofE Infants School in Frensham.
Tidal Flows by Louise Scillitoe-Brown is the first significant work to have been realised as part of Louise's on-going artists' residency in Langstone Harbour.
Louise's work is inspired by natural phenomenon such as light, colour, gravitational force and central fugal force. Her work includes lines of painted colour which reference these forces, seeking to also capture the movement of the water and reflected light.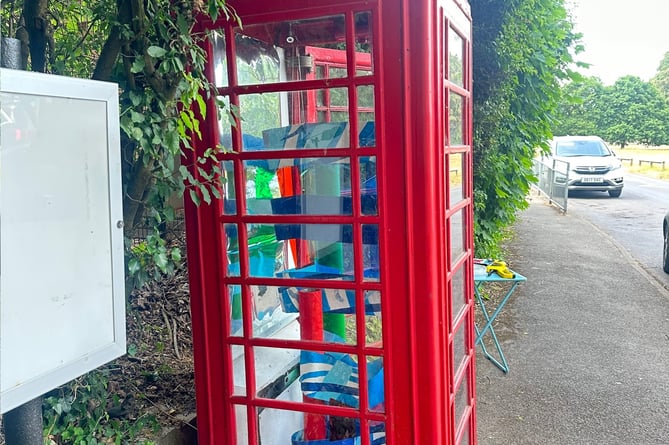 Frensham's Red Cube Gallery is located next to St Mary's School on the green off the A287
(Louise Scillitoe-Brown)
The long, descending strips of canvas convey the ebbing and flowing of the tide; these are supported by red and green poles as a reference to the port and starboard channel markers guiding watercraft away from the shallow mudflats of the  harbour.
Alongside her exhibition, Louise will be working with The Woodpeckers Class at St Mary's School throughout June.